The Salt Pan of Cervia, extreme southern area of the Regional Park of the Po Delta, is an environment of high naturalistic and landscaping interest that always been natural reserve for population and nesting for many species of plants and animals, such as flamingos, black-winged stilts and avocets.
Extended over a total area of over 827 hectares, the Salt Pan is one third of the entire extension of the municipality of Cervia, and is composed of over 50 basins surrounded by a 16 kilometres long channel which allows the water of the Adriatic Sea to enter and exit. The harvesting takes place in the heart of the salt pan, inside large basins where the typical Sweet Salt of Cervia, now famous all over the world for its valuable organoleptic characteristics is formed.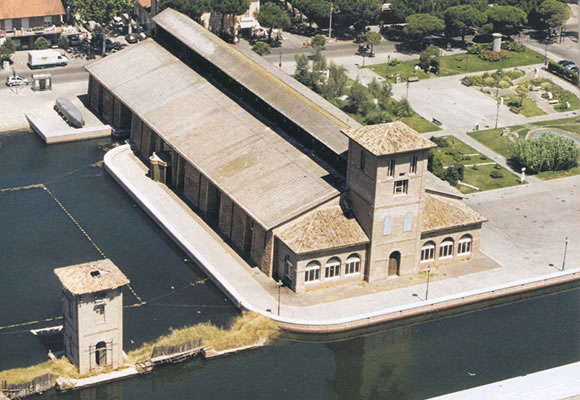 In addition to the possibility of buying the precious salt directly at the source, the Park of the Salt Pan is visited also and especially for its unique ecosystem, a whole world to be explored on foot or by boat to the discovery of its many facets. Several are the possibilities offered by the Visitor Centre, from walking excursions to boat trips, from evenings under the stars in the company of astrophysical experts to guided visits to the basins where the salt is produced.
Opening Hours
Monday-Friday: from 7:30 to 16:00
Saturday: from 8:30 to 12:30
Info: ordini@salinadicervia.it – Tel.: +39 0544 971765