The small hamlet of Rivabella is located on the outskirts of Rimini just two kilometres from the centre renowned since the beginning of the century for the Source Pantera and its diuretic waters of the same source of the Sacramora.
Tranquillity at two steps from the pulsing heart of the summer Romagnola, this is the right mix for those who want to spend a holiday of rest and relax without giving up the fun of the Riviera.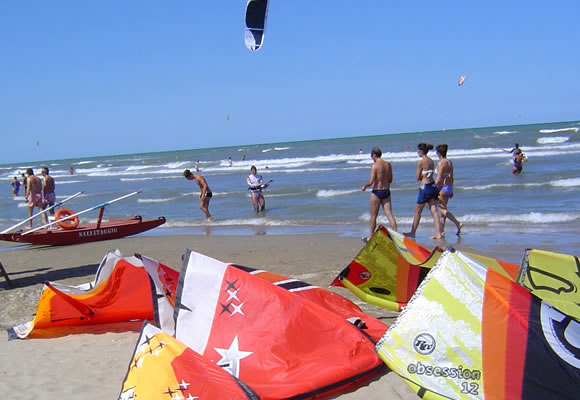 Rivabella still offers a promenade rich of shops, bar, ice cream parlours and clubs that ensure fun for all tastes even on the beach so to spend whole days with the feet on the sand.
In Rivabella there are hotels of every category for holidays of wellness and leisure for all budgets, with a single ingredient that joins them the hospitality of Romagna that made this land famous.
From here it is easy to reach the main places of the Riviera and of the hinterland both with own means or with public transport and organize during your holiday also outdoor trips to the amusement parks of the Riviera or to the discovery of the historical and gastronomic riches of Rimini and of the whole of Romagna.
The evening parties with local folklore liven up and entertain with ballroom dances proposed by the most renowned orchestras that follow one another in the calendar of summer events. There are also opportunities to taste the typical products of Romagna between a glass of Sangiovese, a piadina romagnola and the classic sweet doughnut.
Rivabella also offers sports activities that culminate in tournaments and competitions on the beach. It is also possible to access the football and 5 a side football fields and the baseball field where the official baseball team A.S. Falcon Baseball trains.